Wood, Gas and Wood/Gas Rotary Pizza Ovens

AUSTRALIA'S FIRST CERTIFIED ROTARY GAS – WOOD PIZZA OVEN
Looking for a Rotating Pizza Oven?
Look no further than Kuma Forni Wood, Gas and Gas/Wood combination Pizza Ovens.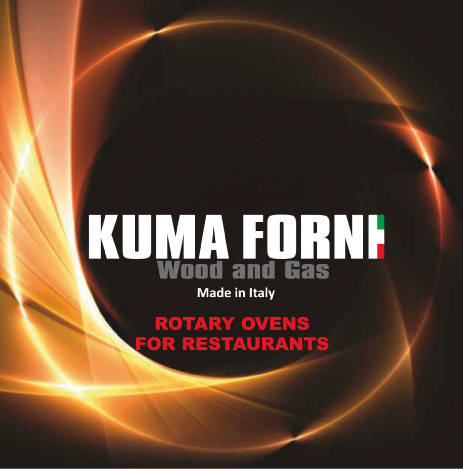 Kuma Forni has been a leading company in the pizza oven industry for over 25 years.  Kuma Forni is based in Verona (in Italy) and it is specialised in the production of functional and practical wood-fired, gas and gas/wood-fired ovens made of premium raw materials.
Kuma Forni has found the perfect balance between tradition and technology in the production of rotating pizza ovens able to meet the market needs through a wide range of products. Thanks to its quality and experience, Kuma Forni has sold and still sells rotating pizza ovens all over the world, thus becoming one of the main international supplier in the pizza oven industry.
Kuma Forni offers gas, wood-fired, and gas/wood-fired (also called "Mix") rotating pizza ovens, and an innovative and technological control panel. The company produces professional ovens of several size, able to cook 7, 9 or 13 pizzas at the same time, perfect to meet the needs of both small and big pizzerias. Rotating pizza ovens have the ability to keep the cooking floor at a constant temperature so they are perfect for cooking pizzas uniformly
Australian AGA Certified Woodfired from $25,000.
Classic & Dome models 85,105,125,140 wood gas and electric models available.
Kuma Forni rotating pizza ovens. First Australian AGA Certified
 Kuma Forni Australia

The Australian retailer for Kuma Forni Wood, Gas and Gas/Wood Rotating Pizza Ovens is Tony Alessi for the Alessi Group Pty Ltd.
Tony has been importing Kuma Forni Ovens into Australia, New Zealand and Hong Kong since 2015 and is happy to answer any questions that you may have.
Give Tony a call on 0418 440 226
What makes Kuma Forni Ovens stand out from other Pizza Ovens.
Kuma Forni wood-fired and gas rotating pizza ovens with unique features:
Kuma Forni ovens are Australia's only ovens that are Certified for Gas and Electrical Components;

This gives you peace of mind that the product complies with Australian Standards (our ovens are pre-certified so the don't need to be certified once they are installed as is the case with competitors ovens).
Certification is important for legal and insurance purposes. in the event of an accident, insurers may object to compensation for damages if the oven is not certified.

The Kuma Forni Oven dome is lower than in other ovens (provides greater thermal properties inside the cooking chamber);
The Rotating Floor is not only heated from above but also from below ;
Rotating floor is made from a rich alumina material which absorbs and retains heat;
Because the floor is heated from both above and below and because the floor retains heat it gives a uniform cooking floor for cooking on;
Easy and fast control of the electronic components;
Only premium materials used in the manufacture of the rotating ovens;
In comparison with the ovens offered by other companies in the pizza ovens industry, Kuma Forni ovens ensure constant heat and a consequently uniform pizza cooking method, a more practical use of the oven thanks to its intuitive control panel and Kuma Forni technology, as well as a great energy saving.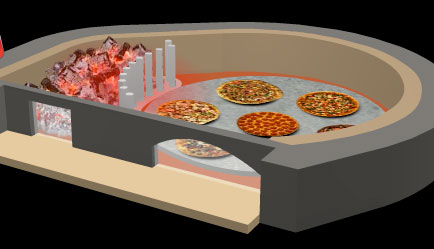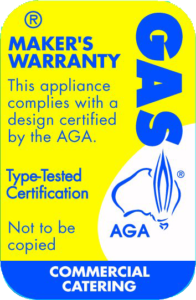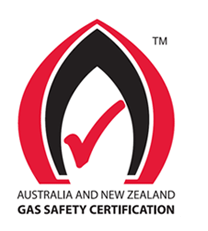 Certification AGA. 8268
Relevant Standards AS 4563 – 2004
Australia & New Zealand
Australia's Only Certified Ovens
Kuma Forni Australia is the nations only AGA Certified (8268) Rotating Wood, Gas and Gas/wood pizza ovens.
This extends throughout New Zealand and Hong Kong.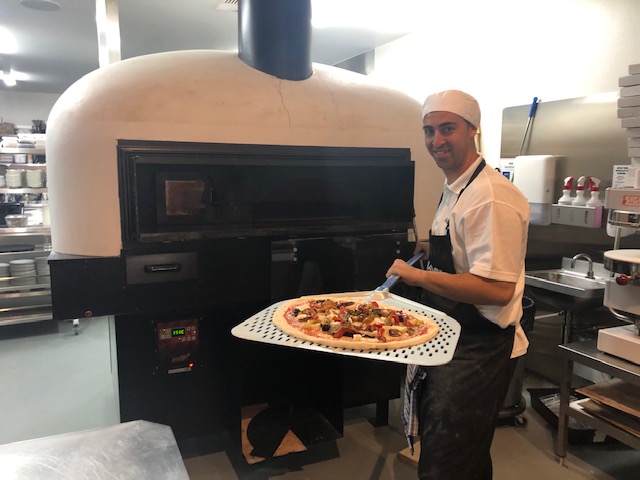 Wood fired rotating pizza ovens, perfect to get tasty and appetizing pizzas thanks to the traditional wood-fired cooking method.
Wood-Fired ovens come in 4  models
105, 125, 140 and SX 85
Gas fired ovens with rotating cooking floor; easily manageable and perfect to be installed in pizzerias, restaurants, bars and pubs. AGA Certified: 8268.
Gas fired ovens come in 4 models
105, 125, 140 and  SX85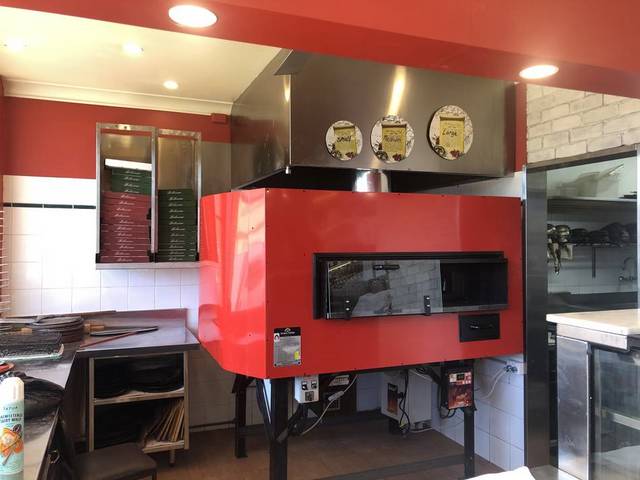 Professional gas/wood-fired ovens for those who want to take advantage of both fuels.
Gas/Wood-fired ovens come in 3 models
105, 125 and 140